Our Company
Stonehenge Signs Inc. is proudly a family owned and operated business. We are a recognized leader in the signage industry for our commitment and innovation in custom, creative sign-making, and we have been making quality signage for commercial and residential customers since 1978. Our service area includes the entire lower 48 states and we have provided stone signs around the world. We sponsor and are a member of American Society of Landscape Architects, National Recreation & Park Association and California Park & Recreation Society.
Stonehenge Signs specialties include large boulder and native rock signs, sandstone signs, polished stone signs, entry monuments, sandblasted wood signs, cast bronze signage, and more. We are fully licensed, bonded, and insured, we provide free quotes and consultations, and all of our signage work is guaranteed against defects.
Durability
Our permanent signage will stand up against harsh weather conditions and will require little maintenance over time.
Natural Beauty
The natural beauty of stone and wood is unequaled. Our inventory consists of granite, sandstone, andocite and more.
Service
We offer custom tailored maintenance programs and provide free signage quotes and consultations at your location.
Custom Work is Our Specialty
We can incorporate any existing graphics or logos into your sign, but we take great pride in working with our clients to create a custom work of art. Whether its a business logo, association seal, or personal design we utilize the latest technology combined with engraving, shaping, sawing, and core drilling to get the desired outcome. Exceeding our customers expectations has been the key to our success for over three decades and nothing is more satisfying to us than providing enduring, unique natural stone signage to the worlds most beautiful Landscapes.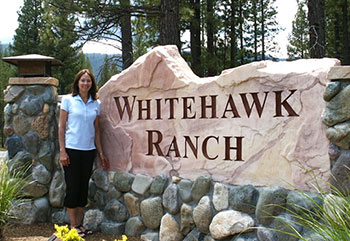 Founder: Rob Conover
In 1973 Rob formed a close association with Walter Methner, an accomplished artist already known for exceptionally beautiful hand crafted signs, and the man generally known in the industry as the father of the sandblasted sign. An eager student Rob became the recipient of Walters vast knowledge over the ensuing years and, in 1978, Rob formed Sandstorm Signs. Soon in full production, Sandstorm Signs began creating carved and sandblasted signs for clients nationwide.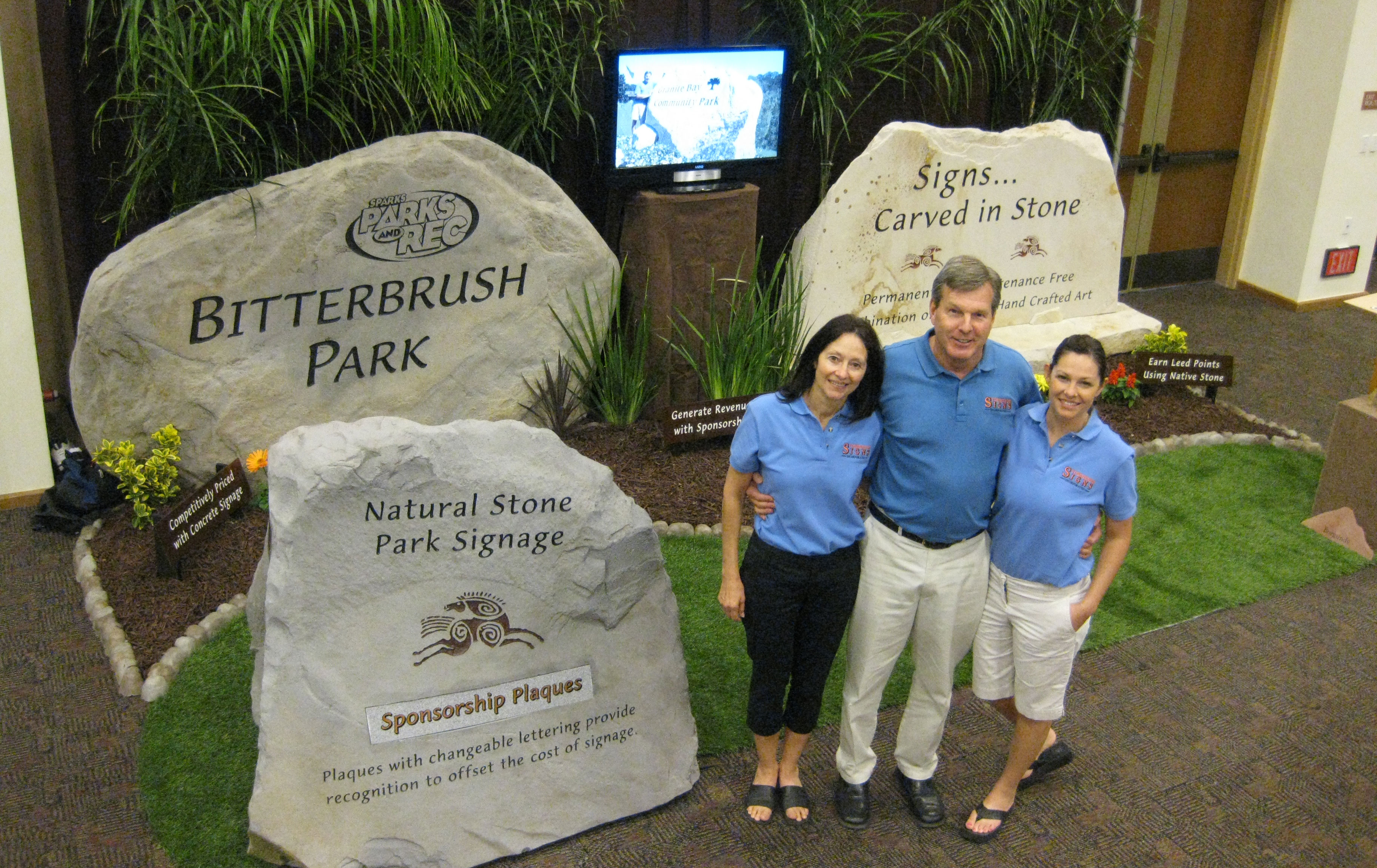 CEO: Bill Jacks
Bill Jacks is a veteran of the signange industry, and has worked under Rob Conover for several years wherein he honed his skills as a leader in signage design, customization and implementation. Bill actively works in the field, and oversees all staff and day to day operations to ensure that all work is performed safely and at the highest standards.
Rob Conover is now retired but remains involved with certain aspects of Stonehenge Signs Inc. affairs and is always available for Bill to pick his mind about the business.